Proper oral health means a lot more than preventing cavities and keeping your teeth clean. There are also much larger health risks that could be present in your mouth such as oral cancer. While we can often get a good sense of your oral health simply by looking in your mouth, It's sometimes necessary to perform a biopsy. During this procedure, an oral surgeon will extract cells or tissues from an area of concern to be examined in order to determine if you have oral cancer or another underlying disease.
Our oral surgeons perform hundreds of biopsies each year for patients throughout the Twin Cities. Although a biopsy is a relatively simple and pain-free procedure, we understand that you may be experiencing many emotions leading up to and after your visit. Our team takes the time to listen to your concerns and provide the treatment plan that's best suited for your needs. No matter what the results are, we're here to help you achieve a healthier you.
If your dentist has recommended a biopsy, or if you'd like to schedule an oral cancer screening, give us a call today.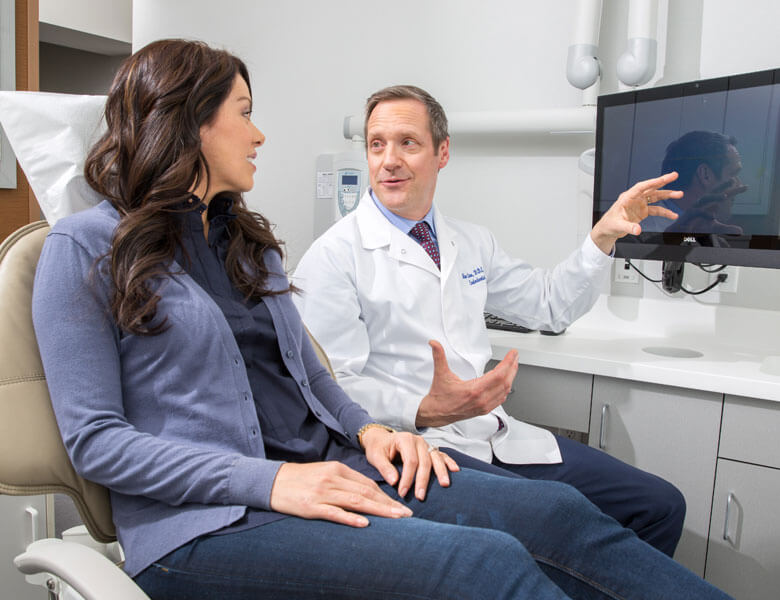 Your Appointment
We make becoming a new patient easy with our online registration system. After you have scheduled your appointment with your dental specialist you will receive instructions to register online prior to your visit. You won't need to bring any paper forms with you the day of your appointment, and you won't need to sit in the waiting room filling out long forms. If you are unable to provide this information online, you will be asked to provide it at the time of your appointment. We request you arrive approximately 20 minutes prior to your appointment to complete the required paperwork.
Request an Appointment
What to Expect
When you have a biopsy performed at The Dental Specialists, you should expect to:
Receive efficient, personalized care
Understand all of your options as well as the benefits and risks
Be treated in a manner that makes you as comfortable as possible throughout your entire visit
Receive thorough instructions regarding post-treatment care and any follow-up procedures
Questions to Ask
How long will the biopsy take?
Will the biopsy hurt?
What is the recovery time after a biopsy?
What do I do if I have oral cancer?
How can I prevent oral cancer?
Request an appointment with a specialist today!