When you think of a healthy smile, you probably picture straight, white teeth.
But did you know that a great smile starts with strong, healthy gum tissue? Treating your gums is the essence of periodontics. Gum disease, also known as periodontal disease, is a common condition that can cause damage to the attachment fibers and supporting bone that hold your teeth in place. This damage not only causes pain, but it can lead to tooth loss and have a big impact on your smile and your overall health.
Our team of periodontists includes board certified doctors who practice at several locations throughout the Twin Cities. We work closely with your general dentist to ensure you receive the proper gum care to support a healthy smile. We also work collaboratively with other specialists to provide advanced services including dental implants.
Our
Periodontics

Locations
Burnsville
40 Nicollet Blvd W
Burnsville, MN 55337-4524
Edina
Southdale Medical Building
6545 France Ave S
Suite 366
Edina, MN 55435-2121
Rosemount
15015 Cimarron Ave
Rosemount, MN 55068
Woodbury / Radio Drive
241 Radio Drive, Suite A
Woodbury, MN 55125
Brooklyn Center
6437 Brooklyn Blvd, Suite 200
Brooklyn Center, MN 55429-2141
Maple Grove – We've Moved!
15701 Grove Circle North
Maple Grove, MN 55369
Roseville
Roseville Medical and Dental Center
1835 County Road C West
Suite 200
Roseville, MN 55113-1353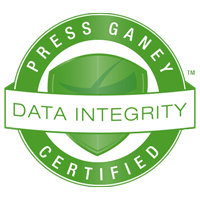 Why do some doctors not have a star rating or comments?
In order to provide our patients with the most accurate and beneficial information, we only post star ratings and comments for a doctor once they have received a minimum of 30 surveys within the previous 18 months.
The Dental Specialists Patient Satisfaction Ratings
Patient satisfaction ratings represent the average score of all patients who voluntarily complete a survey from Press Ganey, a nationally recognized firm dedicated to improving patient experience. Since we began sending our survey, over 6,500 The Dental Specialists patients have contributed to the overall patient experience by completing this survey.
Our periodontics services include:
What is
periodontics

?

Periodontics consists of the diagnosis, treatment and prevention of gum disease. It also includes a wide range of treatments and procedures related to your gums. You shouldn't wait until you have painful gum disease to seek periodontics care. If your gums are red, purple, tender, bleeding or swollen, you should consult with your dentist or contact a periodontist immediately to evaluate your condition and determine the best course of treatment.
What is a
periodontist

?

A periodontist is a doctor who has completed dental school as well as three additional years of specialized dental training. Our periodontists have the education, training and experience required to deliver the personalized treatment options you need to support the health of your gums so you can have a healthy smile.

While seeing your dentist every six months is a vital part of your dental treatment plan, many patients need additional periodontal care in order to maintain gum health and prevent disease. A periodontist is equipped to provide the proper cleaning and maintenance that many patients require in order to achieve optimal dental health.


Supporting Your Smile
The periodontists at The Dental Specialists have helped thousands of patients throughout the Twin Cities achieve a better smile by diagnosing, treating and preventing periodontal (gum) disease. Our periodontists specialize in treating a wide variety of oral health conditions including periodontitis, gingivitis and gum recession. We also perform a wide range of cosmetic gum procedures and work as part of a collaborative team for dental implants.

Our team of periodontists includes board certified doctors who serve multiple locations throughout the Minneapolis-St. Paul area. With advanced training, state-of-the-art tools and a compassionate approach, our periodontists provide the treatment and care necessary to maintain the health of your gum tissue so you can preserve your smile.