There are many reasons why you may need oral surgery.
From injuries to the mouth or jaw to a disease caused by a tooth infection, oral surgery is often necessary to treat complex cases. It can also be part of a common procedure such as wisdom teeth removal or an orthodontic treatment. Oral surgery is often recommended and necessary for routine extractions and as part of a dental implant. Whatever the reason for oral surgery, you need high-quality specialty care that responds to your specific patient needs.
Our team of oral surgeons includes board certified doctors who practice at several locations throughout the Twin Cities. We work collaboratively with your general dentist and other specialists to ensure you receive the proper care for your overall oral health.
Our
Oral Surgery

Locations
Deephaven
18258 Minnetonka Blvd, Suite 100
Wayzata, MN 55391
Burnsville
40 Nicollet Blvd W
Burnsville, MN 55337-4524
Coon Rapids / Riverdale
3360 Northdale Blvd NW
Coon Rapids, MN 55448-1825
Roseville
Roseville Medical and Dental Center
1835 County Road C West
Suite 200
Roseville, MN 55113-1353
Edina
Southdale Medical Building
6545 France Ave S
Suite 366
Edina, MN 55435-2121
Woodbury / Radio Drive
241 Radio Drive, Suite A
Woodbury, MN 55125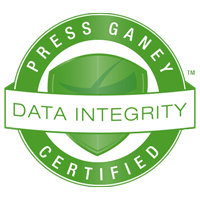 Why do some doctors not have a star rating or comments?
In order to provide our patients with the most accurate and beneficial information, we only post star ratings and comments for a doctor once they have received a minimum of 30 surveys within the previous 18 months.
The Dental Specialists Patient Satisfaction Ratings
Patient satisfaction ratings represent the average score of all patients who voluntarily complete a survey from Press Ganey, a nationally recognized firm dedicated to improving patient experience. Since we began sending our survey, over 6,500 The Dental Specialists patients have contributed to the overall patient experience by completing this survey.
Our oral surgery services include:
What is
oral surgery

?

Oral surgery is often the best solution to treat injuries and diseases to the mouth, jaws and face. It's also common for many aesthetic procedures. An oral surgeon may collaborate with your orthodontist, prosthodontist or periodontist to ensure your treatment is a success.
What is an
oral surgeon

?

An oral surgeon is a dental specialist who has completed intensive clinical study that includes postdoctoral surgical residency training. Oral surgeons often have a DMD (Doctor of Dental Medicine), an MD (Doctor of Medicine) or both. They are highly experienced in a surgical setting and have the necessary training and knowledge to respond to complications.

While some general dentists are capable of performing extractions, oral surgeons have the advanced specialty training necessary to deliver efficient treatment that minimizes discomfort and increases the likelihood of success.


Treating Your
Whole Smile
From routine extractions to advanced oral surgery, the oral surgeons at The Dental Specialists have treated thousands of patients throughout the Twin Cities. Our board certified oral surgeons are equipped to treat complex issues related to your teeth, mouth, jaws and surrounding facial structures. Working collaboratively with your general dentist and other specialists, we deliver compassionate care that helps you put your best face forward.

With multiple oral surgeons serving locations throughout the Minneapolis-St. Paul area, we make specialty treatment convenient for you. We focus on patient-centered care using up-to-date technology and procedures that help minimize discomfort and maximize your oral health. Contact us today to schedule an appointment with one of our oral surgeons at a location near you.