If you have broken, stained, decayed, worn or missing teeth, you probably don't feel very comfortable with your smile. Prosthodontics is often the answer to repair or replace your teeth and restore your best possible, natural-looking smile. From dental implants to dentures to full mouth restoration, prosthodontics can enhance your oral health, restore the functionality of your teeth, and treat complex dental conditions that may have a negative impact on your entire lifestyle.
Our team of prosthodontists includes board certified doctors who practice at multiple locations throughout the Twin Cities. With hundreds of successful implants performed every year, our dedicated Dental Implant Center in Coon Rapids is the preferred clinic for many patients in the Minneapolis-St. Paul area. No matter what level of treatment you need to restore your smile, we deliver the personalized prosthodontics care that will help make you look and feel your best.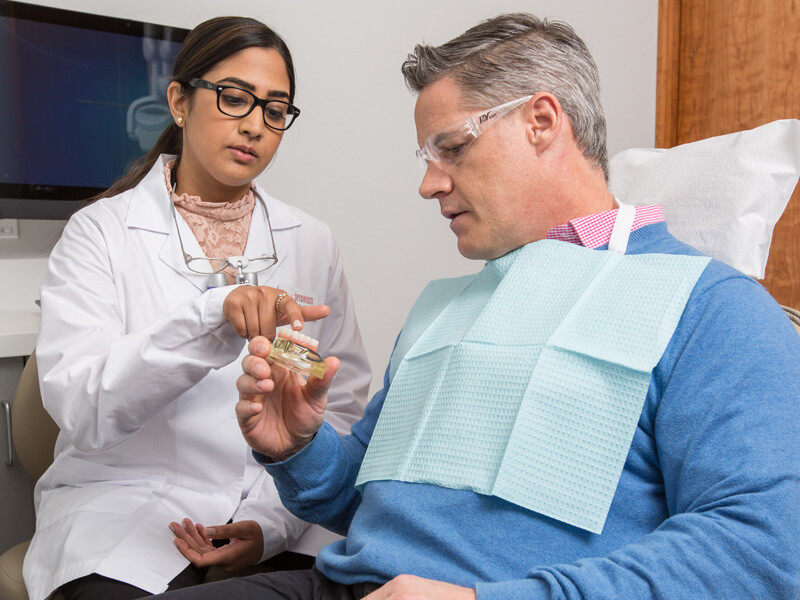 What is
prosthodontics

?

Prosthodontics includes a wide range of dental treatments designed to restore natural teeth or replace missing teeth. Also known as prosthetic dentistry, the goal of prosthodontic treatment is twofold: restore both the functionality and the appearance of your teeth. Dental implants, dentures and other dental prostheses are designed and built to give you the smile you want while also giving you the full ability to bite, chew, speak and perform any other function of natural teeth.

View Patient Resources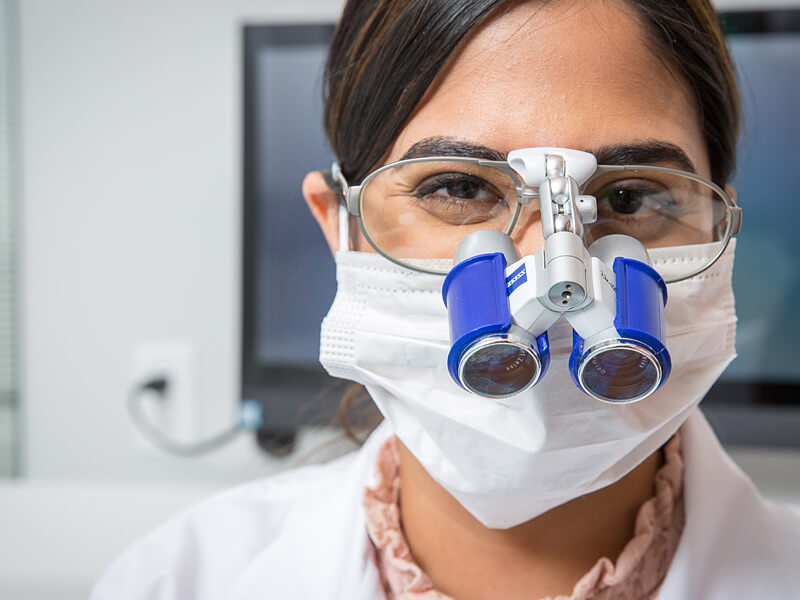 What is a
prosthodontist

?

A prosthodontist is a doctor who has completed dental school as well as extensive training in advanced methods for replacing and restoring teeth. Our prosthodontists specialize in state-of-the-art techniques that restore your teeth to their optimal function and appearance.

While some general dentists are capable of performing dental implants and other restorative procedures, it's best to see a specialist in order to get the most efficient and complete care possible. Prosthodontists have the expertise and advanced training required to diagnose your specific condition and perform the treatment with the best chance of success.


The Architects of a Great Smile
The prosthodontists at The Dental Specialists have helped patients throughout the Twin Cities restore their smile. Our prosthodontists specialize in dental implants, dentures and many other dental prostheses that are designed to restore or replace broken, discolored, decayed or missing teeth. By working closely with your general dentist and taking a collaborative approach that includes other specialists, we develop the right treatment plan for your specific dental needs.

Our team of prosthodontists includes board certified doctors who practice at multiple locations throughout the Minneapolis-St. Paul area, including our new Dental Implant Center in Coon Rapids. Their advanced training, extensive experience and collaborative approach ensures you'll receive the right treatment to restore the look and functionality of your teeth. Find your prosthodontist and schedule an appointment today at one of our convenient locations. Meet Our Prosthodontists
Our prosthodontics services include: