Orthodontics is often the ideal solution
When your teeth are overcrowded or crooked, or if you're generally unhappy with the appearance of your smile, orthodontics is often the ideal solution. Orthodontics can improve your smile and self-esteem while improving your oral health. While the American Association of Orthodontists recommends that children be evaluated by age seven to detect potential orthodontic issues, patients of all ages may benefit from orthodontics.
Common reasons for orthodontics include:
Fix spacing issues caused by excessive gaps or overcrowded teeth
Properly align your bite by eliminating overbites, underbites, and other alignment issues
Create room for erupting teeth
Promote healthy jaw growth and enhance the appearance of your smile
When these issues aren't properly addressed, patients can experience various health and self-esteem issues. You may develop speech problems or eating difficulties. Being self-conscious about the appearance of your smile can cause many emotional and social disorders. Fortunately, orthodontics can reduce these feelings and give you a smile you'll be proud to share.
Although people typically associate orthodontics with braces, many options for patients don't involve a full set of traditional metal braces. The orthodontists at The Dental Specialists fully evaluate your mouth and oral health history to help you determine the right treatment plan. Unlike risky online treatments, our doctors are with you throughout the process. During your initial consultation, we'll explain all your treatment options and the estimated time and approximate cost.
Our
Orthodontics

Locations
Edina: Orthodontics
Southdale Medical Building
6545 France Ave S
Suite 381
Edina, MN 55435-2121
Burnsville: Orthodontics & Pediatric Dentistry
675 E Nicollet Blvd, Suite 120
Burnsville, MN 55337
Roseville: Orthodontics & Pediatric Dentistry
Roseville Medical and Dental Center
1835 County Road C West
Suite 290
Roseville, MN 55113
Woodbury: Orthodontics & Pediatric Dentistry
10150 City Walk Dr, Suite C
Woodbury, MN 55129
Blaine
12904 Central Ave NE
Blaine, MN 55434-4147
Coon Rapids / Riverdale
3360 Northdale Blvd NW
Coon Rapids, MN 55448-1825
Maple Grove – We've Moved!
15701 Grove Circle North
Maple Grove, MN 55369
Chaska
1150 Hazeltine Blvd
Chaska, MN 55318-1004
Eden Prairie
Cascade Professional Building
18315 Cascade Drive, Suite 110
Eden Prairie, MN 55347-1190
Minnetonka
14525 Highway 7, Suite 125
Minnetonka, MN 55345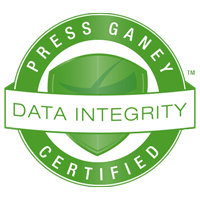 Why do some doctors not have a star rating or comments?
In order to provide our patients with the most accurate and beneficial information, we only post star ratings and comments for a doctor once they have received a minimum of 30 surveys within the previous 18 months.
The Dental Specialists Patient Satisfaction Ratings
Patient satisfaction ratings represent the average score of all patients who voluntarily complete a survey from Press Ganey, a nationally recognized firm dedicated to improving patient experience. Since we began sending our survey, over 6,500 The Dental Specialists patients have contributed to the overall patient experience by completing this survey.
Our orthodontics services include:
COVID-19
Protocols
The number-one priority at The Dental Specialists is the safety and well-being of our patients, doctors and team members. Because of the COVID-19 outbreak, we have implemented additional protocols to help protect all those who step into our practices. We have put together a short video of our new protocols so you know what to expect at your next visit.
What is
orthodontics

?

Orthodontics is a very common treatment for people of all ages. However, the right course of treatment will depend on your specific needs as a patient. Choosing the best option can depend on your age, your bite, your oral health history and your lifestyle. The right orthodontist will help you understand all your options so you can get the orthodontic treatment that works for your health needs as well as your timeline and budget.
What is an
orthodontist

?

An orthodontist is a specialist with advanced training in orthodontics. Orthodontists often have a Doctor of Dental Medicine, a Doctor of Medicine, a Doctor of Dental Surgery or other advanced degrees in addition to a Certificate in Orthodontics. This training prepares them to identify and deliver the right solution for your specific dental needs.

While many general dentists offer orthodontic services such as braces or Invisalign, it's important to understand the difference between a general dentist and a specialist. An orthodontist has advanced training that can help minimize treatment time and maximize success. A general dentist offering orthodontic services may often seem like a cheaper option, but an orthodontist is better equipped to provide the treatment that will lead to long-term happiness with your smile.


We care about
your smile
The orthodontists at The Dental Specialists provide a wide range of orthodontic treatments for patients of all ages throughout the Twin Cities. We work closely with your general dentist to help you understand your options and deliver the treatment plan that is right for you. From low-profile metal braces to Invisalign®, we specialize in treatments that minimize discomfort and reduce the time you'll need to wear your braces so you can have a healthier and more confident smile.

Our team includes board certified orthodontists, and we serve many locations throughout the Minneapolis-St. Paul area to make braces more convenient for you no matter where you are. Find your orthodontist and schedule your appointment today.