Patient-Centered Care
Providing the Right Care for You
Providing the Right Care for You
It's no accident that The Dental Specialists is the top choice in the Twin Cities for multi-specialty dental care. Patients and dentists alike choose us for advanced dental care needs because of our commitment to delivering the highest quality of care. Our patient-centered approach to care is exemplified by our S-E-R-V-I-C-E:
Service
Excellence
Respect
Value
Integrity
Collaboration
Education
Service: We are patient-centered in all decisions and actions.
Our approach to dental care begins with a thorough, comprehensive examination. We recommend a treatment plan to meet your individual needs and discuss how to approach that treatment, keeping you at the center of the decision-making process.
See Our Services
Excellence: We strive for the highest level of clinical care and personal service.
At every The Dental Specialists location you will receive quality care from well-trained doctors and team members. Our quality assurance and peer review programs help ensure high standards of care are upheld. Our facilities and processes meet or exceed state and federal standards.
Our doctors and team members always treat their patients with professionalism. We are proud of the excellent service we provide our patients every day.
AAAHC Accreditation
Respect: We value the unique perspectives and abilities of all individuals.
At The Dental Specialists, doctors inspire each other every day. Doctors learn from those more experienced, and doctors who have practiced for years renew their passion for learning through interactions with newer doctors.
We get great results because our doctors and team members listen to their patients and encourage each other to contribute their unique perspective and abilities. We make decisions by asking one question: What's best for the patient?
Meet Our Doctors
Value: We provide care that enhances the health and life of both patient and community.
We believe the best value we can provide any patient is dental health for a lifetime. We're here for you when you need us. We provide our patients a full range of specialty services, including endodontics, orthodontics, oral surgery, pediatric dentistry, periodontics and prosthodontics.
The Dental Specialists strives to be a good neighbor to our communities. We participate in Give Kids a Smile, Minnesota Mission of Mercy, local health fairs and community events. We also provide learning resources, volunteer and continuing education seminars.
Integrity: We embrace the highest standard of fairness, honesty and professionalism.
Our doctors chose the profession of dentistry because they are passionate about providing quality care for patients. We are doctor owned and led, and our patients' dental health is our top priority.
The Dental Specialists has a proven system of accountability and quality assurance that helps ensure your care is necessary and appropriate.
Learn More
Collaboration: We believe the dynamics and resources of group practice yield higher quality care and service.
The Dental Specialists has a personal feel within a group setting. Group practice has benefits for everyone:
Knowledge sharing and camaraderie between peers in the same field enhances our ability to provide patients with excellent care
Second and third opinions help ensure the best decisions for more complex treatments
Accountability and quality assurance standards keep doctors striving for excellence
Professional development for all doctors and team members so we are always learning how to be better at what we do
Learn More
Education: We are committed to lifetime learning and improvement.
The Dental Specialists has a culture of continuous improvement. We routinely provide opportunities for professional growth so everyone is enhancing their ability to provide quality care.
All doctors and team members are fully credentialed according to the requirements for their position and many of our doctors have taken the additional steps to become Board Certified in their specialty. At The Dental Specialists, you can be confident you will receive care from highly educated, well-trained professionals.
Learn More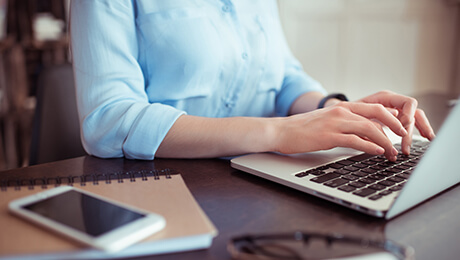 New Patient Registration
We make becoming a new patient easy with our online registration system. After you have scheduled your appointment with your dentist, you will receive instructions to register online prior to your visit. You will not need to bring any paper forms with you the day of your appointment, and you will not need to sit in the waiting room filling out long forms.
Multi-Specialty Practice to Meet Your Dental Needs
With our collaborative multi-specialty approach, we have the expertise to provide complete dental care at a single location so you do not have to drive all over town.