Welcome Dr. Singh!
February 15, 2021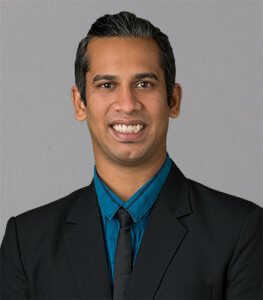 The Dental Specialists is excited to welcome Endodontist, Dr. Varun Singh!  Dr. Singh joined The Dental Specialists in February 2021 and treats patients at our Deephaven and Maple Grove practices.
Dr. Abusteit received his Bachelor of Dental Surgery in 2013 from Army College of Dental Sciences, Hyderabad, India. He received advanced training in Clinical Endodontics in 2016 from UCLA School of Dentistry, Los Angeles, CA.  He received his Master of Sciences in Dentistry – Endodontics in 2017 and his specialty certificate in Endodontics in 2020, both from Boston University Henry M. Goldman School of Dental Medicine, Boston, MA.
"I enjoy the challenge of Endodontics," said Dr. Singh.  "Every tooth is unique with differences in structure and configuration of the root canal system.  These variations demand a customized treatment plan for every tooth. I always strive to provide the best treatment plan for my patients with the ultimate goal of retaining their natural tooth whenever possible."
Outside of the office, Dr. Singh enjoys participating in a variety of outdoor activities and travelling to new locations. He is always game for a spirited discussion about basketball.
Dr. Singh will be at our Maple Grove location on Mondays and Tuesdays and our Deephaven location on Thursdays and Fridays.
Please join us in welcoming Dr. Varun Singh to our team!