Meet Dr. Guizhen Zhang
June 16, 2022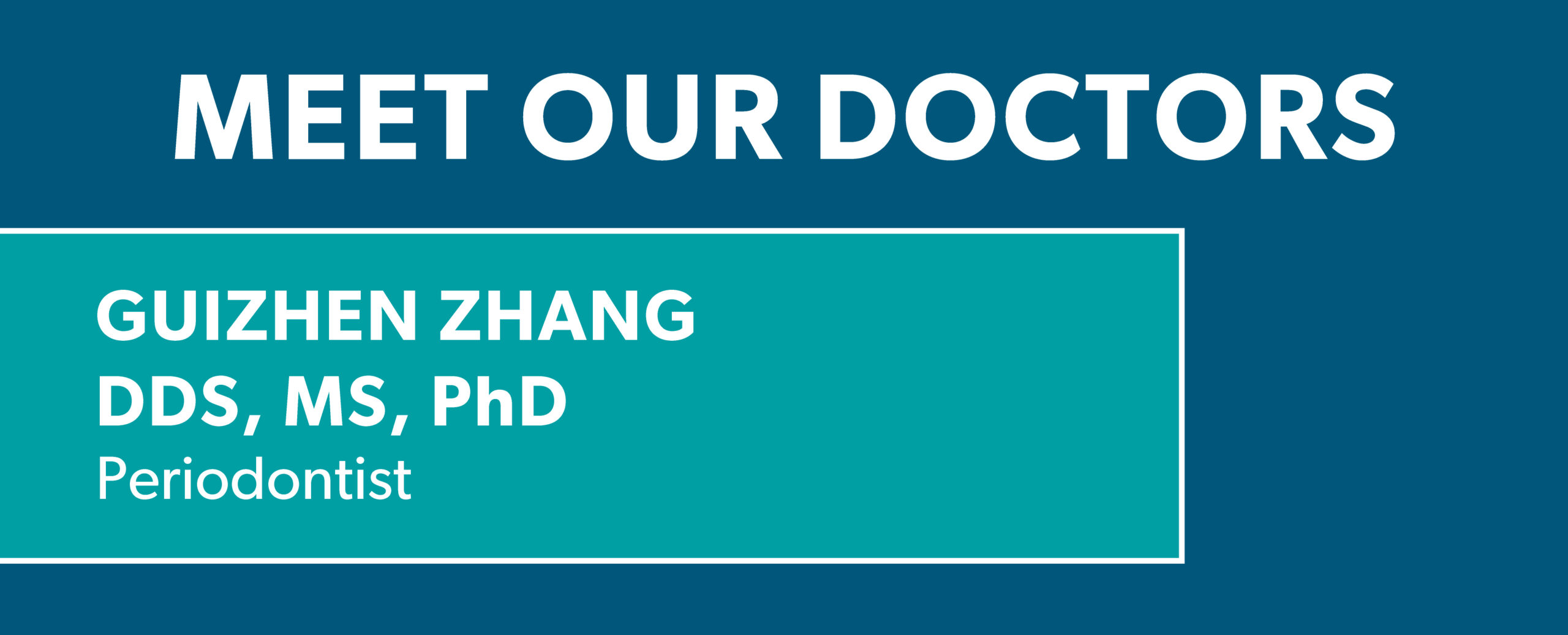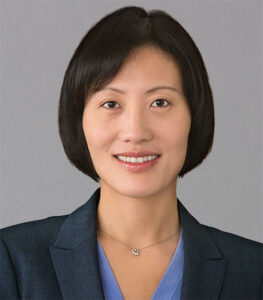 In this edition of "Meet Our Doctors," we're introducing you to Dr. Guizhen Zhang, a Periodontist at The Dental Specialists in Roseville, MN.  Dr. Zhang joined The Dental Specialists in 2013, and shares with us why she chose Periodontics, what she enjoys about the specialty, and shares some fun facts about herself. Learn more by checking out Dr. Zhang's profile below!
What made you choose dentistry? 
I had always been strong in science and enjoyed working with my hands, so dentistry seemed the perfect fit.
What made you choose your specialty?
Periodontics is considered as the cornerstone of dentistry. It requires broad scientific knowledge and includes sophisticated treatment planning and a wide variety of treatment modalities to help patients maintain their dentition. This specialty would never make me feel bored!
What do you love most about your specialty or what do you find the most rewarding? 
The highly intricate nature of procedures and the satisfaction of helping patients maintain their natural dentition or replace them with dental implants.
What's your care/treatment philosophy? 
I strive to provide quality periodontal care that is individualized to the needs of each patient through thorough patient education, highly effective treatment approaches, technical excellence and a genuine concern for patient comfort.
When did you start or how many years have you been with The Dental Specialists? 
I have been with The Dental Specialists since 2013.
What is one thing you love most about The Dental Specialists? 
My hard-working team that I can always rely on.
What do you enjoy most about being part of a group practice?
The close collaboration between different specialties.
---
And now for a little fun, let's get to know Dr. Zhang on a personal level.
What did you want to be when you were a kid?
A baker
What was your very first job?
Market research interviewer for a pharmaceutical company
What's your favorite food or drink?
Hot white chocolate mocha
What are your hobbies?
Traveling, cooking, listening to music
Do you speak any other languages? 
Chinese
What's your favorite thing about living in Minnesota? 
Walking or biking along the beautiful trails
What's your favorite season?
Summer
What's your favorite color?
Purple
What's your favorite animal?
Rabbit
How many different states have you lived in?
2 - Iowa and Minnesota
Dr. Zhang practices at our Roseville, MN location.  To learn more about Dr. Zhang and schedule an appointment, click here.