Meet Dr. Adam Ridgeway
May 18, 2022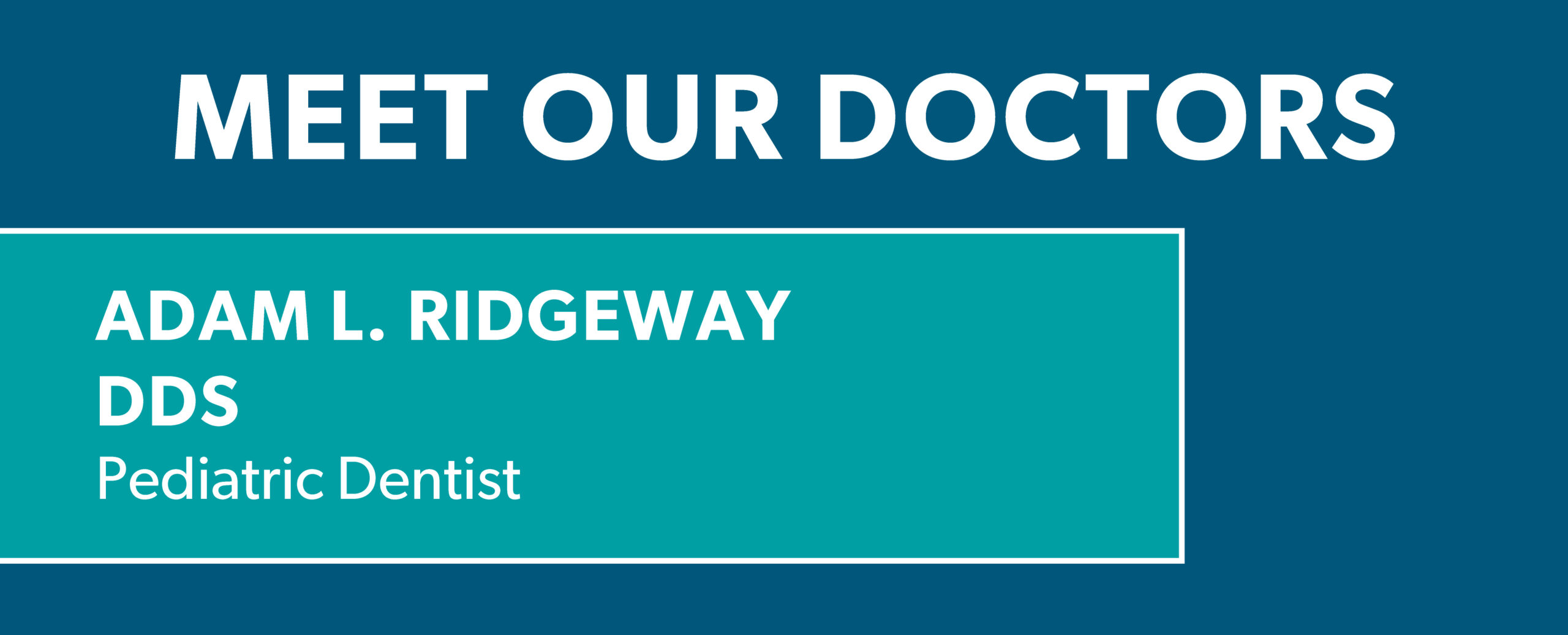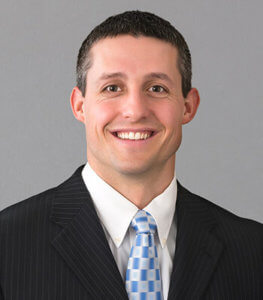 Welcome to our new regular feature, "Meet Our Doctors".  In this installment, we're introducing you to Dr. Adam Ridgeway, Pediatric Dentist at our Roseville and Woodbury Pediatric Dentistry locations.  In his profile, Dr. Ridgeway shares why he chose the Pediatric Dentistry specialty, what he finds most rewarding, and fun facts about his personal life.  Enjoy learning more about Dr. Ridgeway!
What made you choose dentistry? 
Dentistry was a combination of the things I enjoyed during my high school years: science, art and a career where I get to help other people with my own unique skill set. I also had a great childhood dentist back home who encouraged me to pursue dentistry.
What made you choose your specialty?
It really fit my personality the best. Naturally, children need a less serious approach, and I get to turn their dental experiences into a less intimidating, light-hearted experience.
What do you love most about your specialty or what do you find the most rewarding? 
Having many children sent to me who are scared, anxious, or have had a bad past experience and turning them around o where they feel dental treatment is no big deal. I love to see their confidence build.
What's your care/treatment philosophy? 
As a parent myself, I like to make sure my patients and their parents understand every aspect of what I am seeing in their mouth during their appointment. I want to explain everything thoroughly, present all options and be sure all questions answered. Every time I recommend treatment, I consider how I would treat my own child if they were in the same situation.
When did you start or how many years have you been with The Dental Specialists? 
I joined The Dental Specialists in 2014.
What is one thing you love most about The Dental Specialists? 
The ease of being able to collaborate with or have the support of other specialists or general dentists.  
What do you enjoy most about being part of a group practice?
Being part of a larger practice comes with more logistical support for me, my team and our patients and families.
---
And now for a little fun, let's get to know Dr. Ridgeway on a personal level.
What did you want to be when you were a kid?
When I was really little, a priest or a fighter pilot.
What was your very first job?
I worked at a greenhouse called Granny's Bloomers.
What do you like to do on your days off? 
Enjoy coffee; anything outdoors; be with my family and dogs; travel; cooking.
What's your favorite food or drink?
I love trying and cooking all different types of new foods, and coffee.
Who is your hero or who inspires you?
Definitely my parents
What is an interesting fact that people may not know about you?
I grew up near the mountains of Wyoming backpacking and fly fishing.
If you could travel anywhere in the world, where would you go?
New Zealand
What's your favorite movie?
Top Gun
What's your favorite genre of music to listen to?
Folk-pop
What are your hobbies?
Fishing, RC airplanes, Dog walks/runs, cooking
What's your favorite holiday?
Christmas
Do you speak any other languages? 
No
Are you scared of or have a fear of anything?
Not really
What's your favorite thing about living in Minnesota/Wisconsin? 
The fishing and seasons
Do you have any hidden talents? 
I used to do a lot of art, many of my pieces are hanging up in my house
What's your favorite season?
The change of seasons, experiencing it
What's your favorite color?
Green
What's your favorite animal?
My dogs, love them to pieces
How many different states have you lived in?
4
Dr. Ridgeway practices at our Pediatric Dentistry locations in Roseville and Woodbury, MN.  To learn more about Dr. Ridgeway and schedule an appointment, click here.