Meet Dr. Mark Sullivan
March 16, 2022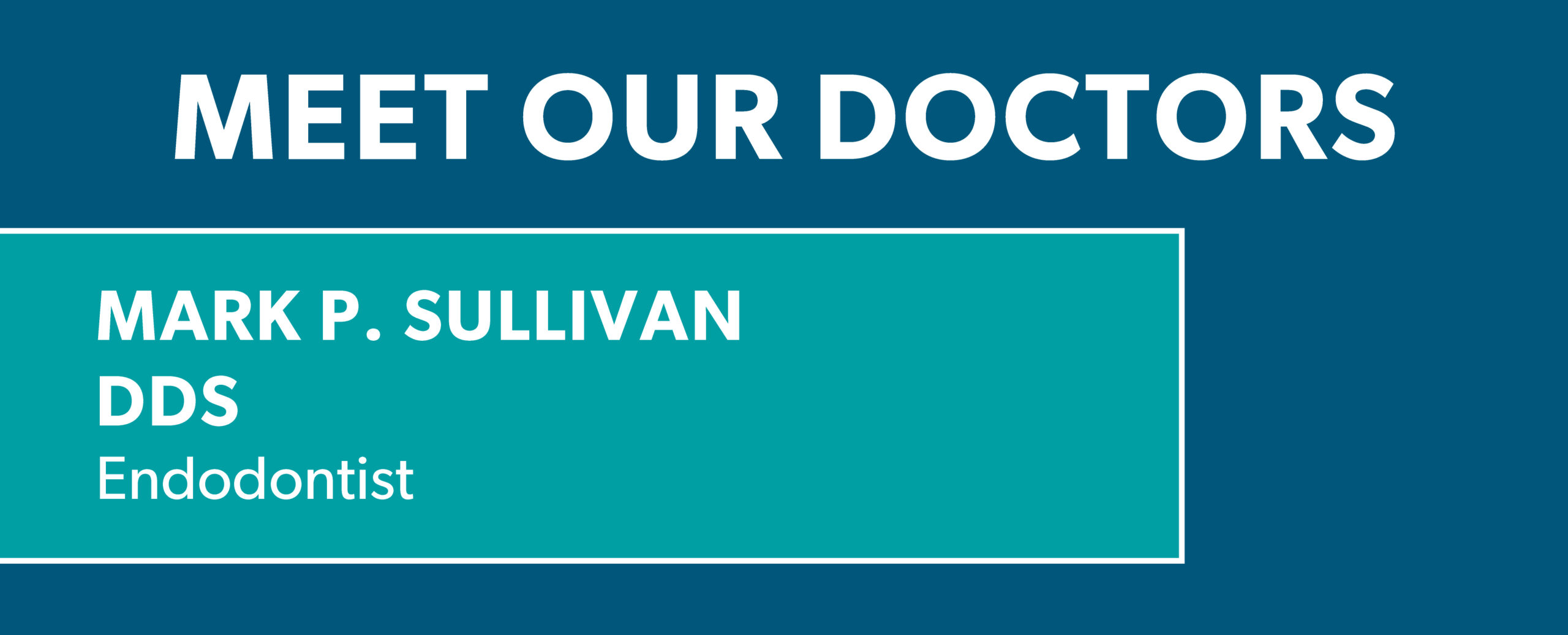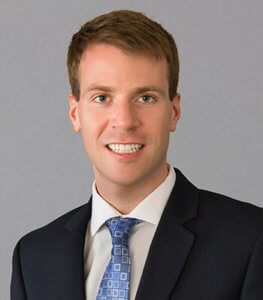 Welcome to our new feature, "Meet Our Doctors".  Join us as we learn about The Dental Specialists doctors both as clinicians, and on a personal level. In this edition we are profiling Dr. Mark Sullivan, an Endodontist with The Dental Specialists.  Dr. Sullivan tells us what he enjoys most about the Endodontic specialty and the group practice setting, and also shares some fun facts about himself. Learn more by checking out Dr. Sullivan's profile below!
What made you choose dentistry? 
I grew up in rural Iowa on non-fluoridated well water. The lack of fluoride (and a sweet tooth) led to a fair amount of time spent in the dental chair as a kid. I had great experiences with my dentist at that time, and he was very influential in leading me into dentistry.
What made you choose your specialty?
In the third year of dental school, we rotated through all of the different specialties, and I found that I really enjoyed endodontics in particular.
What do you love most about your specialty or what do you find the most rewarding? 
Fortunately, most of the people we see in need of root canal treatment aren't in extreme pain, but there are times where someone is the worst pain of their life. These situations can be challenging, but in the end, helping relieve them of the pain is very rewarding.
What's your care/treatment philosophy? 
Patients' treatment should be based on their individual situation and personal preferences. Prior to treatment, I view it as my job is to give them the all the information they need to make the best decision for themselves. When it is time for treatment, I like to make sure they are fully aware of the specifics of the procedure being done.
When did you start or how many years have you been with The Dental Specialists? 
I started with The Dental Specialists in 2015.
What is one thing you love most about The Dental Specialists? 
Being in a group practice and working alongside other dentists and specialists is a great model to provide high-level care and service to patients.  
What do you enjoy most about being part of a group practice?
I appreciate everyone working behind the scenes in non-clinical roles to make sure our practice runs smoothly.
---
And now for a little fun, let's get to know Dr. Sullivan on a personal level.
What did you want to be when you were a kid?
An architect, in the same vein as Art Vandelay
What was your very first job?
Gas station cashier
What do you like to do on your days off? 
Make a to-do list and start crossing things off
What's your favorite food or drink?
The first cup of coffee in the morning
What is an interesting fact that people may not know about you?
When I was 11 years old, I disappeared in a Corvette onstage with Lance Burton, master magician.
If you could travel anywhere in the world, where would you go?
Ireland
What's your favorite movie?
You've Got Mail
What's your favorite genre of music to listen to?
Folk rock
What are your hobbies?
Spending time with my wife and 2 kids, running, biking, card games, and reading
What's your favorite holiday?
Thanksgiving
Are you scared of or have a fear of anything?
Snakes
What's your favorite thing about living in Minnesota/Wisconsin? 
The rhythm of the year that comes from all 4 seasons
What's your favorite season?
Fall
What's your favorite color?
Green
What's your favorite animal?
The fox that I see every now and then walking on the sidewalk along France Ave on the morning drive to work
How many different states have you lived in?
Just Iowa and Minnesota
Dr. Sullivan practices at our Edina and St. Paul, MN locations.  To learn more about Dr. Sullivan and schedule an appointment, click here.