Welcome Dr. Lee!
May 5, 2021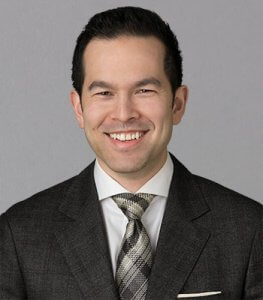 The Dental Specialists is excited to welcome prosthodontist, Dr. James Lee!  Dr Lee joined The Dental Specialists in May 2021 and will see patients at our Burnsville and Lake Elmo practices.
Dr. Lee received his Bachelor of Dental Surgery with Honors in 2010 from the University of Manchester and his certificate in Advanced Aesthetic Dentistry in 2014 from University College in London. He received his Certificate in Prosthodontics in 2018 and his Master of Science in Dentistry in 2021 from University of Minnesota School of Dentistry, Minneapolis, MN.  Dr. Lee is a Diplomate with the American Board of Prosthodontics. Dr. Lee and his team offer a wide range of dental treatments designed to restore natural teeth or replace missing teeth to reinstate both functionality and appearance. He says, "My passion lies within the integration of aesthetic dentistry and complex fixed and removable prosthodontics."
Outside the office Dr. Lee enjoys sports, travelling and photography.
Dr. Voltidi will be at our Lake Elmo location on Tuesdays and our Burnsville location on Wednesdays and Thursdays.
Please join us in welcoming Dr. James Lee to our team!