Welcome Dr. Davis!
March 13, 2020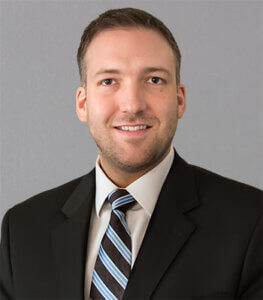 The Dental Specialists is excited to welcome Oral Surgeon, Dr. Matthew Davis!  Dr. Davis joined The Dental Specialists in March 2020 and treats patients at our Woodbury practice.
Dr. Davis received his Certificate in Oral and Maxillofacial Surgery from the Mayo Clinic in Rochester, MN. He and his team treat a wide range of dental concerns from injuries to the mouth or jaw to disease caused by a tooth infection.  He treats complex cases including placement of dental implants to to more common procedures such as wisdom teeth removal. He says "perhaps the highest and best use of a person's talent is in the service of others. I am so grateful to have the opportunity as a surgeon to improve people's lives. The advancement of medicine provides a perpetual stream of motivation and makes this pursuit of service ever more valuable and fulfilling." Outside the office, Dr. Davis enjoys spending time with his family and exploring the north woods. In the summer, he like to fish and brush up on his tennis and golf games. He also enjoys playing the violin and guitar.
Dr. Davis will be at our Woodbury location on Mondays, Tuesdays, Thursdays and Fridays.
Please join us in welcoming Dr. Matthew Davis to our team!