Welcome Dr. Voltidi!
January 20, 2020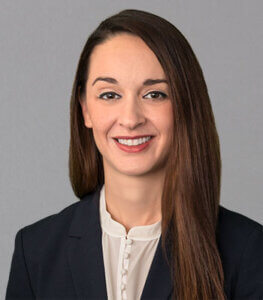 The Dental Specialists is excited to welcome prosthodontist, Dr. Eleni Voltidi!  Dr. Voltidi joined The Dental Specialists in January 2020 and will see patients at our Burnsville and Woodbury practices.
Dr. Voltidi received her Certificate in Prosthodontics and Master in Dentistry from The University of Alabama School of Dentistry in Birmingham. She and her team offer a wide range of dental treatments designed to restore natural teeth or replace missing teeth to reinstate both functionality and appearance. She says "working as a prosthodontics is the perfect combination of art, science and medicine. I'm amazed how imagination, knowledge, and skill are all used to help patients obtain a healthy, functional smile and, more importantly, help them achieve a better quality of life and improve their self-esteem." Outside the office she spends as much time as she can with her husband, daughter and their friends. She likes reading, exercising, listening to music and playing the piano. Dr. Voltidi and her husband also enjoy traveling.
Dr. Voltidi will be at our Woodbury location on Tuesdays and our Burnsville location on Wednesdays.
Please join us in welcoming Dr. Eleni Voltidi to our team!