Welcome Dr. Vallejo
August 8, 2022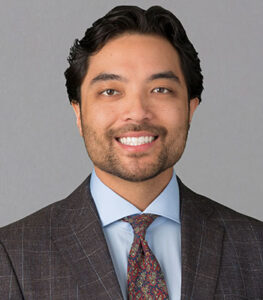 The Dental Specialists is excited to welcome oral surgeon, Dr. Marvin Vallejo!  Dr. Vallejo joined The Dental Specialists in August 2022 and will see patients at our Coon Rapids and Edina practices.
Dr. Vallejo received his Doctor of Dental Medicine in 2016 from the Western University College of Dental Medicine in Pomona, CA and his Doctor of Medicine in 2019 from the Mayo Clinic Alix School of Medicine in Rochester, MN.  He received his certificate in oral and maxillofacial surgery in 2022 from the Mayo Clinic in Rochester, MN.  Dr. Vallejo and his team treat a wide range of dental concerns from injuries to the mouth or jaw to disease caused by a tooth infection.  He treats complex cases including placement of dental implants to more common procedures such as wisdom teeth removal. He said, "My true passion is in the patient experience, and I am profoundly grateful to be able to help people through surgery."
Dr. Vallejo is a southern California native. Outside of the office, he loves spending time with his significant other, Maria, enjoys live music, exploring nature, art, photography, and gastronomy.
Dr. Vallejo will be at our Coon Rapids location on Mondays and our Edina location on Wednesdays, Thursdays & Fridays.
Please join us in welcoming Dr. Marvin Vallejo to our team!