Welcome Dr. Tafoya
June 17, 2022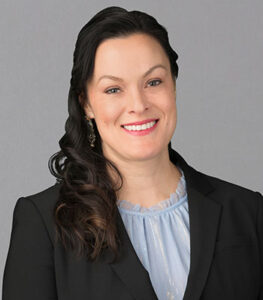 The Dental Specialists is excited to welcome pediatric dentist, Dr. Michele Tafoya!  Dr. Tafoya joined The Dental Specialists in June 2022 and will see patients at our Coon Rapids practice.
Dr. Tafoya received her Doctor of Dental Surgery degree in 2003 from Marquette University School of Dentistry in Milwaukee, WI and her certificate in Pediatric Dentistry in 2011 from University of Nevada Las Vegas School of Dental Medicine in Las Vegas, NV.  Dr. Tafoya is a Diplomate with the American Board of Pediatric Dentistry and a Fellow with the American Academy of Pediatric Dentistry. Dr. Tafoya is passionate about helping fearful children learn to feel comfortable and ultimately enjoy seeing the dentist. She says, "What better way to have an impact on an individual early in life.  I can help patients overcome their fears at a young age. I love helping people in dentistry and life."
Outside the office Dr. Tafoya can be found walking her pup, Ginsburg, at a local dog park. During her downtime she likes to spend time with friends and family. Her hobbies include learning about cultures and foods, reading, cooking, traveling, skiing, running and riding her stationary bike.
Dr. Tafoya will be at our Coon Rapids location on Mondays.
Please join us in welcoming Dr. Michele Tafoya to our team!