Meet Dr. Alan Law
February 16, 2022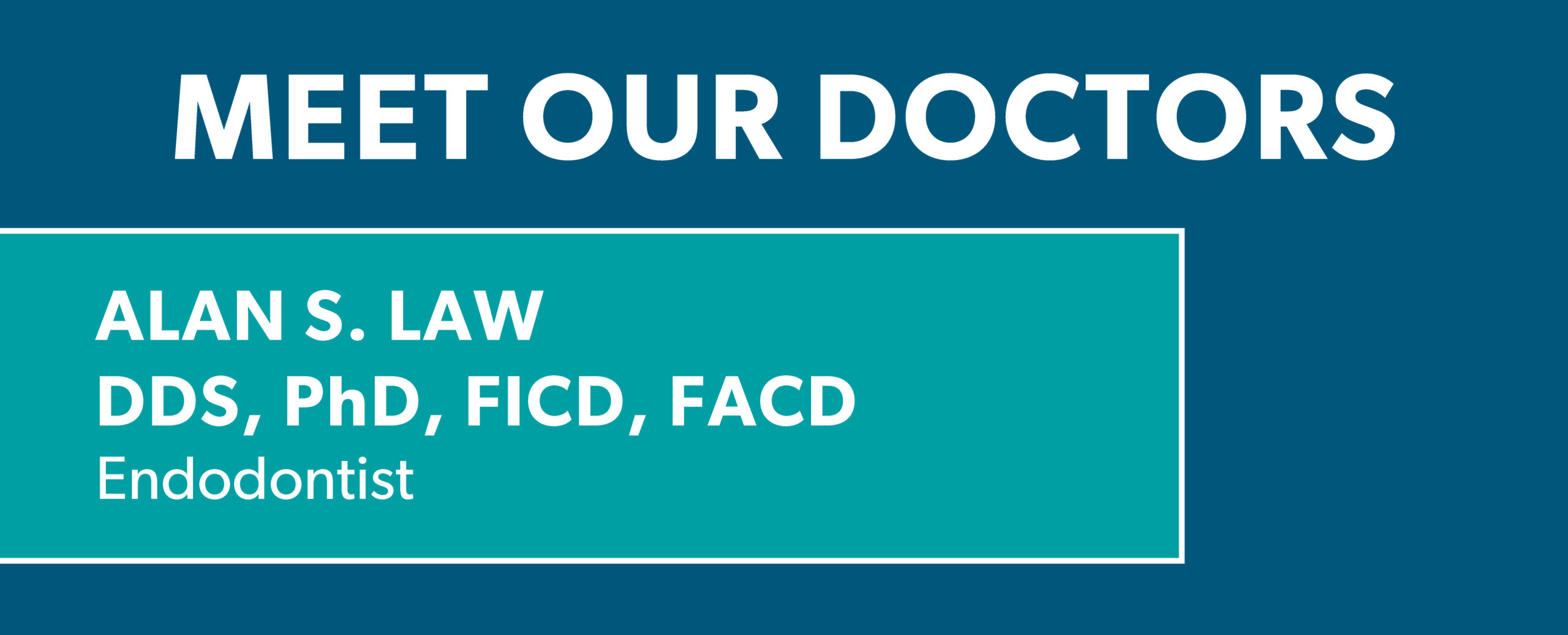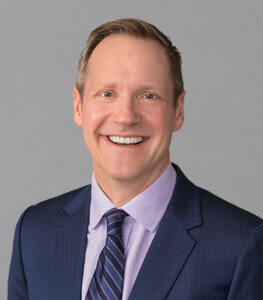 Welcome to our new regular feature, "Meet Our Doctors".  Join us as we learn about The Dental Specialists doctors both as clinicians, and on a personal level. We are kicking off this feature by profiling our President, Dr. Alan Law, an Endodontist with over 25 years of service.  Dr. Law tells us what he enjoys most about the Endodontic specialty and the group practice setting, and also shares some fun facts about himself. Learn more by checking out Dr. Law's profile below!
What made you choose dentistry? 
From a young age I wanted a career where I could work with my hands and help people
What made you choose your specialty?
Endodontics combines the diagnosis, managing patient anxiety, alleviating pain, and the challenge of cleaning and sealing a very small space with highly technical instruments.  I love the challenge!
What do you love most about your specialty or what do you find the most rewarding? 
Healing extremely anxious patients and patients in pain.
What's your care/treatment philosophy? 
In a short period of time, I aim to gain a patient's trust and change their perception of root canal treatment.
When did you start or how many years have you been with The Dental Specialists? 
I have been with The Dental Specialists for 26 years.
What is one thing you love most about The Dental Specialists? 
I have found that the most enjoyable and rewarding things I have done in my life have been when I am working with a team.  At The Dental Specialists, I have amazing clinical, doctor group and administrative teams.  
What do you enjoy most about being part of a group practice?
The collaboration.
---
And now for a little fun, let's get to know Dr. Law on a personal level.
What did you want to be when you were a kid?
A doctor.
What was your very first job?
Many of my early years involved being in or around a pool.  Along with most of my six siblings, I started as a pool attendant, then lifeguard and swim instructor.
What do you like to do on your days off? 
I enjoy any activity with my family, especially if its outdoors.
What's your favorite food or drink?
My family would tell you, and I would agree, that I love a tasty and nutritious smoothie (with kale!) in the morning.
Who is your hero or who inspires you?
I have always been inspired by leaders who overcame great obstacles.  At the top of the list is Abraham Lincoln.
What is an interesting fact that people may not know about you?
I played the cello in high school, and still play the piano.
If you could travel anywhere in the world, where would you go?
To a location with sun, water, fun outdoor activities, and my family.
What's your favorite movie?
Without a doubt, "It's a Wonderful Life".
What's your favorite genre of music to listen to?
I enjoy many different genres.  In a single day I might listen to classical, jazz, 70's, 80's, and 90's pop, and Frank Sinatra.
What are your hobbies?
Travel, piano, outdoor activities are at the top of the list.
What's your favorite holiday?
It's a tie between Christmas and the 4th of July.
Do you speak any other languages? 
I took German in high school and I am fairly confident I could order a hamburger at a McDonald's in Germany.
Are you scared of or have a fear of anything?
Oddly enough, I do not enjoy being at the top of a very tall building looking down, but I still want to sky dive one day.  Does that mean I have a fear of heights, or not?
What's your favorite thing about living in Minnesota/Wisconsin? 
Great friendships, great outdoor activities in every season, great workplace, and great family.
Do you have any hidden talents? 
I don't know if it is a talent, but I have a very high Uber rating.  The last time I checked it was a 4.95.
What's your favorite season?
Summer going into fall.
What's your favorite color?
Blue
What's your favorite animal?
Nothing beats a loyal dog.
How many different states have you lived in?
4 - Iowa, Illinois, California, and Minnesota.
Any additional information you would like to share?
I don't mind sharing a pizza and great conversation
Dr. Law practices at our Woodbury, MN location.  To learn more about Dr. Law and schedule an appointment, click here.