Welcome Dr. Sperl!
August 5, 2020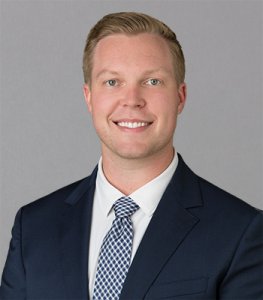 The Dental Specialists is excited to welcome Orthodontist, Dr. Adam Sperl!  Dr. Sperl joined The Dental Specialists in August 2020 and treats patients at our Chaska and Eden Prairie practices.
Dr. Sperl received his Certificate in Orthodontics from the University of Minnesota School of Dentistry in Minneapolis, MN. He says " I enjoy practicing orthodontics because it allows me to build meaningful relationships with my patients and their families while creating healthy and beautiful smiles. I find fulfillment in providing quality, honest, and individualized care to improve the self-esteem and confidence of my patients." Outside the office, Dr. Sperl enjoys traveling, cooking, and exploring outdoors with his wife, Steph, and their golden retriever, Ollie. He also enjoys golfing, hunting, biking, snowboarding, and playing guitar.
Dr. Sperl will be at our Chaska location on Mondays and our Eden Prairie location on  Tuesdays, Wednesdays and Thursdays.
Please join us in welcoming Dr. Adam Sperl to our team!