Misaligned jaws and insufficient space for your teeth can affect your appearance as well as your speech, breathing and eating. Corrective jaw surgery can help fix these conditions and improve overall facial appearance and tooth function.
The oral surgeons at The Dental Specialists have helped hundreds of patients throughout the Twin Cities improve their jaw alignment through surgery. Also known as orthognathic surgery, this procedure is often used in conjunction with braces to ensure your jaw is properly aligned and your teeth are straight. Our surgeons work collaboratively with our orthodontists and your general dentist to create the best treatment plan for your specific needs.
Corrective jaw surgery can help correct conditions that exist at birth, develop gradually over time or occur as a result of facial trauma. By using state-of-the-art technology, we deliver effective results that improve facial structure and correct common issues including:
Speech or breathing problems
Chronic jaw or TMJ pain
Difficulty in chewing, biting or swallowing
Contact us today to see if jaw surgery is right for you.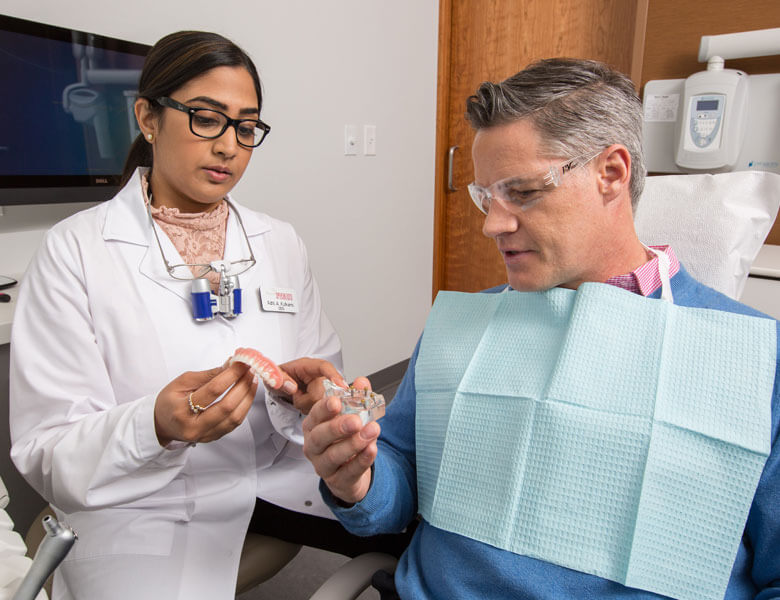 Your Appointment
We make becoming a new patient easy with our online registration system. After you have scheduled your appointment with your dental specialist you will receive instructions to register online prior to your visit. You won't need to bring any paper forms with you the day of your appointment, and you won't need to sit in the waiting room filling out long forms. If you are unable to provide this information online, you will be asked to provide it at the time of your appointment. We request you arrive approximately 20 minutes prior to your appointment to complete the required paperwork.
Request an Appointment
What to Expect
When receiving jaw surgery at The Dental Specialists, you should expect to:
Receive efficient, personalized care
Understand all of your options as well as the benefits and risks
Be treated in a manner that makes you as comfortable as possible throughout your entire visit
Receive thorough instructions regarding post-treatment care and any follow-up procedures
Questions to Ask
How long will the surgery last?
How do I prepare for my surgery?
Will I need braces and jaw surgery?
How long is the recovery period after surgery?
What type of post-treatment is required?
Request an appointment with a specialist today!